PROFILE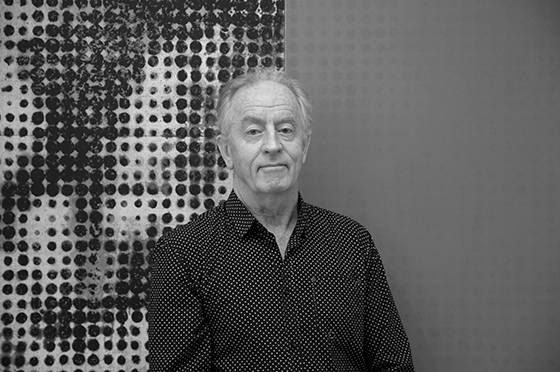 ROBERT BOYNES
(b. 1942. Adelaide, SA, Australia)
Robert Boynes was already a respected, mid-career artist when he had his first solo exhibition with
Access Contemporary Art Gallery in 1996, Brenda May Gallery's former incarnation. This association
has resulted in over thirteen solo shows of Boynes's paintings with the Gallery over the last twenty
years. A testament to the success of his career, Boynes has work held in every major art collection
across Australia, a number of international institutions, corporate bodies, private collectors and many
Australian Regional Galleries. These impressive collections include, but are not limited to, the Museum
of Contemporary Art in Chicago, the National Gallery of Australia, the National Gallery of Victoria, the
Art Gallery of New South Wales, the Art Gallery of Western Australia, Art Gallery of South Australia,
the Tasmania Museum & Art Gallery, the Queensland Art Gallery, the Australian War Memorial, Manly
Art Gallery & Museum, Newcastle Regional Art Gallery, the Canberra Museum & Art Gallery,
Wollongong City Gallery, the Australia Council and Artbank.
Boynes began 2015 at Art Stage Singapore with his multipanel installation 'Long Take – Slow
Dissolve'. This exhibition encapsulated the aesthetic and energy of a contemporary, urban
environment across fifteen canvases, imaging no particular place and therefore lending the strip to
reflect any modern metropolis. He also had two works from the collections of the Art Gallery of New
South Wales (AGNSW) and the National Gallery of Victoria exhibited in the blockbuster exhibition 'Pop
to Popism' (2014 – 2015) at the AGNSW, Sydney. 2015 also saw the triptych 'Blind Leading the
Blind' from his 2015 solo show 'In Plain Sight', as well as the major work 'Auto Sex' from the 1960s,
enter the permanent collection of the AGNSW.
Boynes's career has already spanned five decades, accommodating three aesthetically distinctive
periods, each making astute comments about contemporary society. Taking cues from his time spent
in London, Boynes's work in the late 1960's and throughout the 1970's reflected the neo-pop era,
interrogating the allure of consumerism. A physical move to Canberra saw Boynes's work shift
visually, as his previous shallow depth of field and flat, restricted surfaces were replaced with lush
painterly ones. Influenced by a trip to Los Angeles, these works were often desolate, but anxious, and
began Boynes's thematic fascination with the city. In the 1990's Boynes returned to a stripped back
surface, imaging lonely crowds of shadowed figures and epic topographical maps of urban
environments. Boynes's work in the 2000's captured monitoring devices and perversion, and his most
recent works have visualised a perspectival "zooming-in" of subject matter, from the vast aerial
views, implicating the hum and chaos of the city, to the people and sights that occupy it. Capturing a
sense of motion and flux, each canvas stands alone as a fleeting moment or can be configured with
others to create storyboards of filmic 'frames'.
Text by Olivia Welch